Boy at the End of the World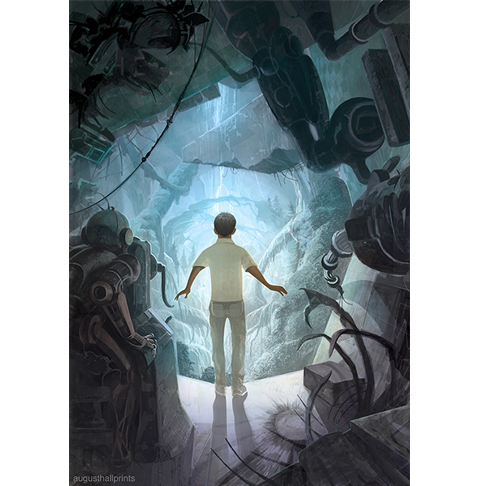 Published by Bloomsbury USA and art directed by Nicole Gastonguay, this is the American cover for a young adult sci-fi book by Greg van Eekhout. Often, I'll illustrate the American version, even though there's another cover for the UK print.
The plot is set in an apocalyptic future. The young protagonist awakens with the tragic realization that he may be the last human left on earth. His only direction for survival is to seek out more people, if there are any, in this lonely and dangerously evolved world. One consolation he is left with is the company of a robot.