About August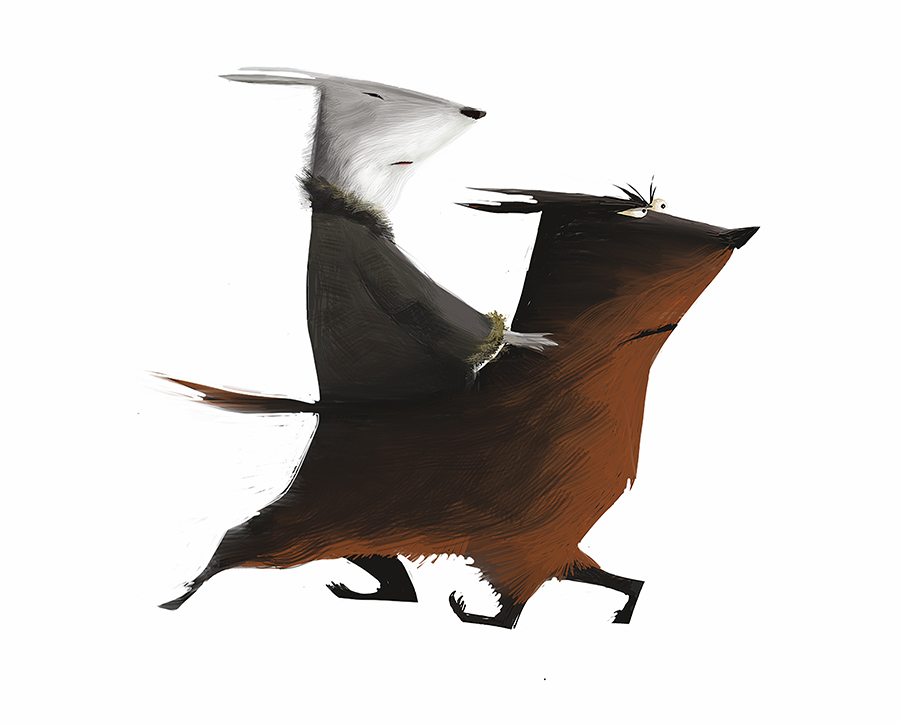 Born in Albuquerque, NM, August Hall grew up a motivated fanboy of movies and comics. Both his parents were artists (drawing, painting, photography), but he took up sketching in a crayon blaze and never stopped.  Always attracted to the cinema, from his first favorite movies like "The Empire Strikes Back" and John Carpenter's "The Thing", he dreamt of monsters and aliens as he went exploring through the woods around him.
In his high school years, he was influenced by fellow school friend and artist, Tom Sebring. Tom had borrowed a couple of H.R. Giger books from his friend Michael McCormick, who was an artist and puppeteer for Jim Henson and George Lucas. August took one look at Giger's artwork and literally became obsessed with Giger's extraordinary imagination. "I thought that Tom had excavated those books from an ancient tomb. Absolutely mesmerizing, the precision and skill behind Giger's work. I knew at that point I wanted to dedicate my life to art." The two friends had the benefit to acquire apprenticeships at McCormick's special effects shop during their teen years. Shortly after, August applied and was accepted at Art Center College of Design and moved to California.
Upon graduation, Warner Brothers hired August as a visual development artist where he had the fortune of working with Brad Bird on "The Iron Giant." Soon after, Ralph Eggleston hired the artist on "Finding Nemo" for Pixar, and years later (2014) August would receive an Annie Award on "The Boxtrolls", working for his long-time inspiration, production designer Paul Lasaine.
On one fun venture to ComiCon, San Diego, August happened to bring his portfolio and gained a new manager in Allen Spiegel.  Allen helped expand his opportunities into the editorial world, illustrating books for Simon & Schuster (Keeper & What Forest Knows), Penguin Books (The Book of Magic), and Houghton Mifflin Harcourt (Gabriel's Clock & When I Met the Wolf Girls). In 2005, August published his own children's book "Song & Juniper".
August previously lived in Portland, OR, with his wife Judy and their two cats. He worked for Laika as a concept artist on several of their projects from 2011 – 2015, while also freelancing for Disney and Sony. As of spring of 2017, he has returned to Los Angeles, CA, to work for Sony on a new feature for Shannon Tindle, the original creator of "Kubo and the Two Strings".
Visit the News page to review the blog of current activities!